Seto, the City of Ceramics
The production of ceramics began long ago, during the Heian period (between 794 and 1192) in a place called Seto, located in the province of Owari.
The rich natural environment of the land provided high quality clays and a rich supply of the hot burning wood used as fuel for kilns, while the forebears cultivated a spirit of pursuit after new techniques.
Here, in the city that has watched over 1,300 years of history, Ceramic Japan has inherited that spirit of enterprise to these modern times.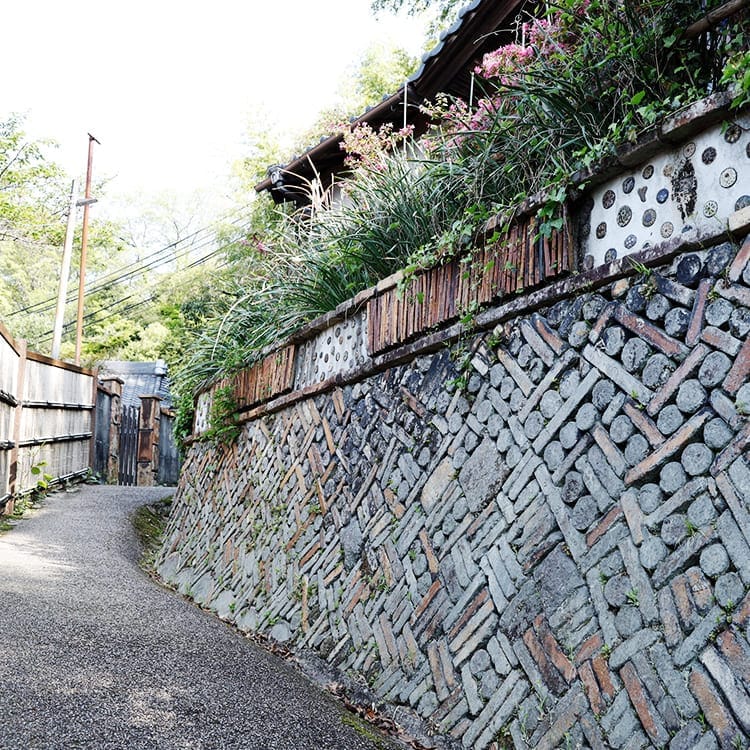 About Seto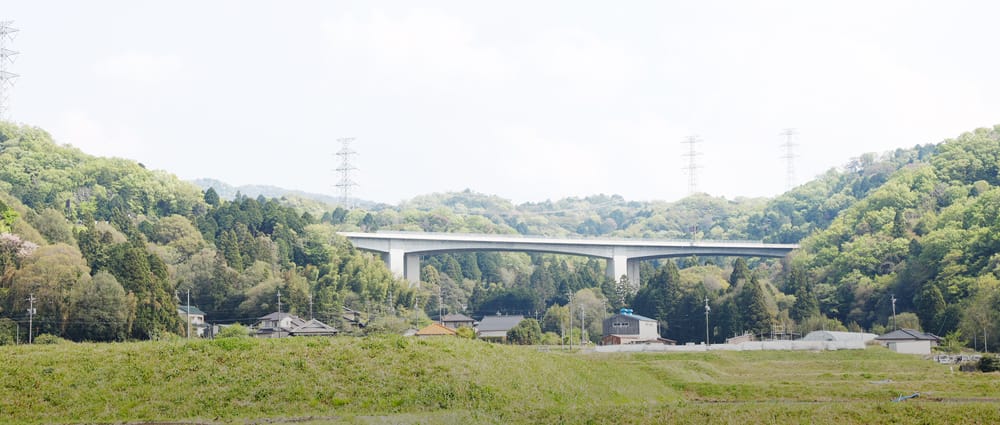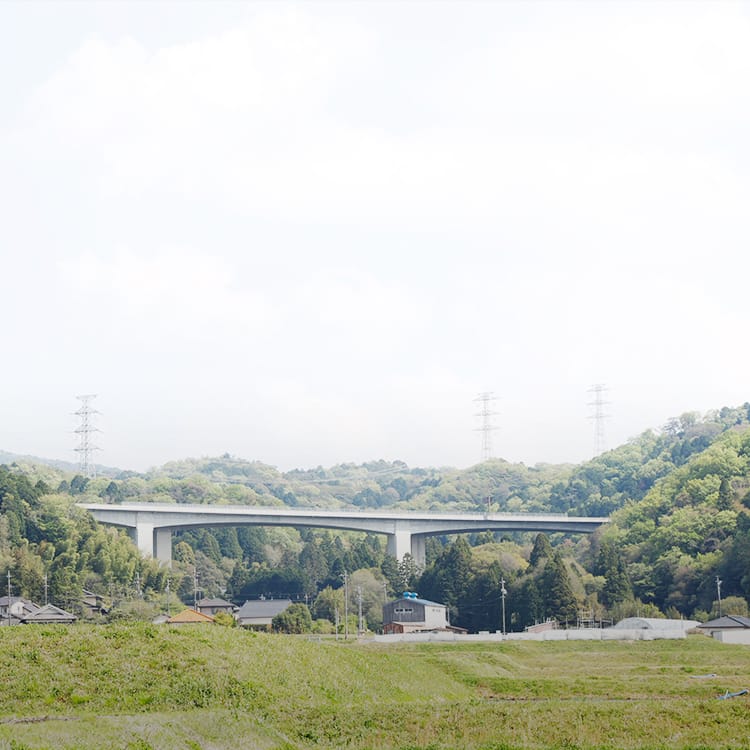 Seto Scenery
Seto has been a city of ceramics since ancient times. Ceramics in the wider sense are called Seto-mono in modern Japanese, and the term has its origins in the literal meaning of "things from Seto", originally referring to pottery items produced and sold in this area.
Walking the streets here, you are entertained by scenery only possible in a production region, woven by the interaction of nature and history, such as historic kilns and workshops, specialty stores featuring diverse arrays of ceramics, and the abundant Satoyama nature resulting from long stewardship of nature by the people living here, and together these elements give a rich sense of the culture of Seto-mono.
A production region that continues to take on new challenges

A production region that continues to take on new challenges

Seto has long produced a wide range of ceramic products, from the traditional tea sets and tableware designed for daily use by the common people, to ornate items presented to the households of Shoguns, and it was said that there was nothing that could not be produced in Seto. After the Meiji Restoration, the region went on to produce industrial products, such as ceramic insulators for electrical usage, and continues to produce ceramics to this day. Since the arrival of the modern era there has been a boom in the production of fine ceramics, and the requisite technical skills and techniques are also being leveraged in the production of ceramic parts for automobiles and industrial machinery. The appearance of old cauldron tools used to make outside walls is another site that you can only see in a production region.

The Expanding Possibilities of Seto-mono

Today, the number of creators and production regions for Seto-mono, or ceramics, has risen, and each continues to produce products that leverage the unique characteristics of the regions and artists. Ceramic Japan will continue to create products to entertain and support diverse lifestyles through unique expression and high quality craftsmanship while valuing the spirit of Seto-mono that has long contributed to finding new potential in the world of ceramics.
The History of Seto-mono
The oldest glazed pottery in Japan

Seto is home to one of the six historic kilns of Japan which began operation between the Heian and Kamakura period (between the 8th and 14th century). Among those, Seto was the one of the first to begin the production of glazed ceramics that were fired after applying glaze, and went on to invent numerous techniques using a wide variety of glazes. In fact, seven different types of glaze were well established by the Edo period (in the early 17th century), including Kai-yu (ash glaze), Tetsu-yu (iron glaze), Kai-yu (feldspar glaze with wooden ash), Kai-yu (copper red glaze), Kizeto-yu (feldspar and wooden ash glaze with yellow soil), Ofuke (ash with feldspar glaze), and Shino (feldspar glaze), all of which have carefully been handed down to modern times.

Techniques born of good materials

The rich soils of Seto contain an abundant amount of silica sand, the raw material used in making glass, and the region has long been a source of such domestic clays as Kibushi and Kibushi clay. Because the clays of Seto are highly resistant to flame and less likely to warp or crack, they can be used to produce delicate and complex items such as dolls or electrical insulators, and this gave rise to a high level of technical skill capable of producing a wide variety of products.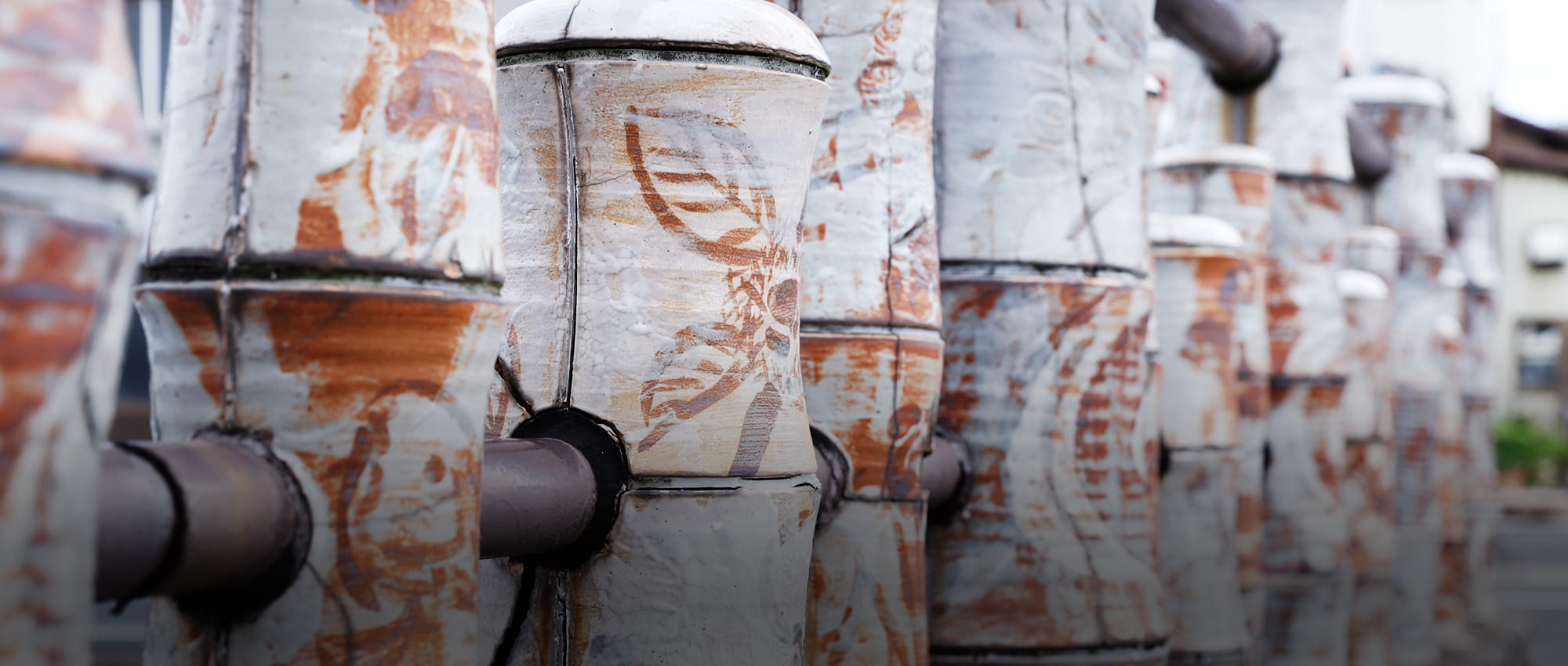 The Seto River, which runs through the city, is crossed by numerous bridges decorated with ceramics. Azuma Bridge, shown in the photograph, is just one of them.