OEM
We take OEM orders from a variety of clients to create products that meet their needs.
Here is a brief introduction of some the OEM products we have produced to date.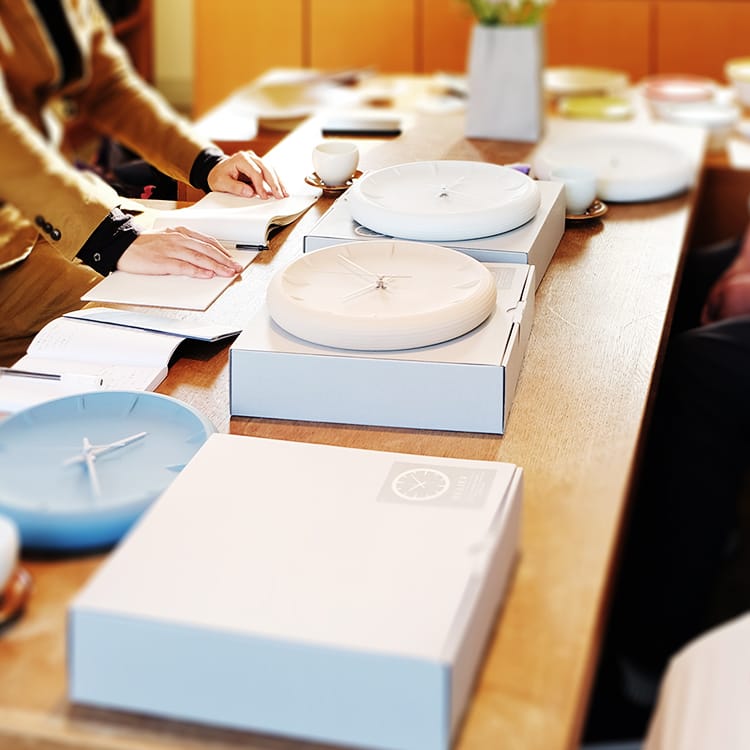 How OEM products are made
STEP1

Interview

We interview clients to ask them in detail about the product they wish to create, and present example images and material samples to gain as accurate a picture as possible. We can accommodate a wide variety of needs, including different production lots and packaging specifications.

STEP2

Setting the design and specifications

In this step, we determine the manufacturing specifications, such as materials and colors, based on the client's blueprints. We submit a rough cost estimate to clients before producing the first sample. An additional cost for data processing may occur when complex 3D data is used.

STEP3

Sample production and estimate

We produce a prototype to serve as the basis for the product, and after client review, we produce an example mold. We then use this mold to produce a sample of the product, and make any necessary adjustments prior to mass production if there are any changes. Samples are produced and reviewed at each step. Once the final sample is approved, we calculate the official cost estimate.

STEP4

Manufacturing

The mass production mold is produced after the final sample is completed. We are sure to have the client thoroughly review the mass production mold because it is difficult to change after completion. For product delivery after mass production begins, we explain to the client on the nature of ceramics to arrive at an inspection standard which meets their needs, and carry out in-house inspections of the finished product. The final costs are calculated after production is complete.

STEP5

Delivery

Production and delivery is coordinated to meet client's desired delivery deadline. For delivery, we offer such services as using original boxes provided by the client for packing, or including leaflets in the boxes. We are also able to procure packaging material at Ceramic Japan using data from the client.

STEP6

Repeat

Additional production runs are possible after the initial delivery, and we store the plaster molds used in production for a period of 3 years (consult us regarding the storage period.) We ask customers to take possession of the molds if no additional orders are received after a certain period of time.