Original Products
We plan, manufacture, and wholesale original products that fuse the aesthetic sensibilities of our designers with the masterful skill of our craftsmen.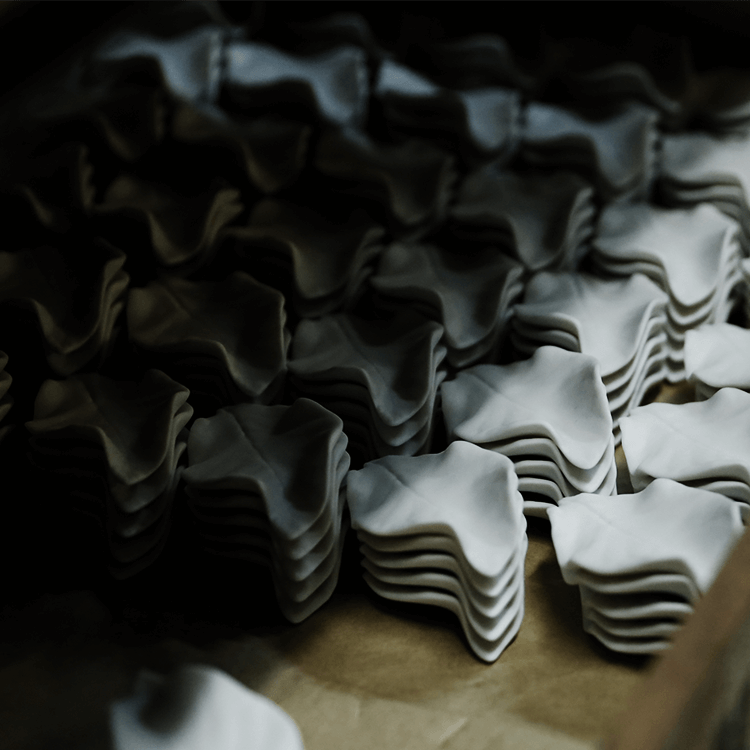 The process by which original products are made
1. Mold making

Several types of plaster molds are created for use in the mass production of ceramics, including original forms, production molds, and case molds. These molds are made larger than the finished product because ceramics have the property of shrinkage during firing process.

2. Forming

Mass produced ceramics are formed using plaster molds. The forming method, such as high-pressure casting or slip casting, is chosen according to the shape of the product. Only about 50 to 100 products can be made from each plaster mold because they wear down with each use.

3.Finishing

Finishing, such as the removal of burrs from molds or finishing the mouth, is a very important process in the manufacturing of ceramic products. Products made with complex molds can only be finished by hand, and each item is worked on with painstaking care.

4. Drying and bisque-firing

The ceramic product is called "greenware" after finishing, and is bisque-fired (at approximately 800°C at Ceramic Japan) after being adequately dried. A company logo or underglaze decoration is applied after firing.

5. Glazing

Glazing is the process by which glaze is applied to biscuit ware to give it color and tone. Different glazes are used depending on the shape and design of each piece. Together these offer an infinite variety of finishes, from glossy to matte textures.

6. Firing

Ceramic Japan primarily uses a process called reduction firing for the firing of our ceramic products. The kiln is filled with pieces one day before firing, and the products are completed after between 14 and 15 hours on the following day.
Our Workshops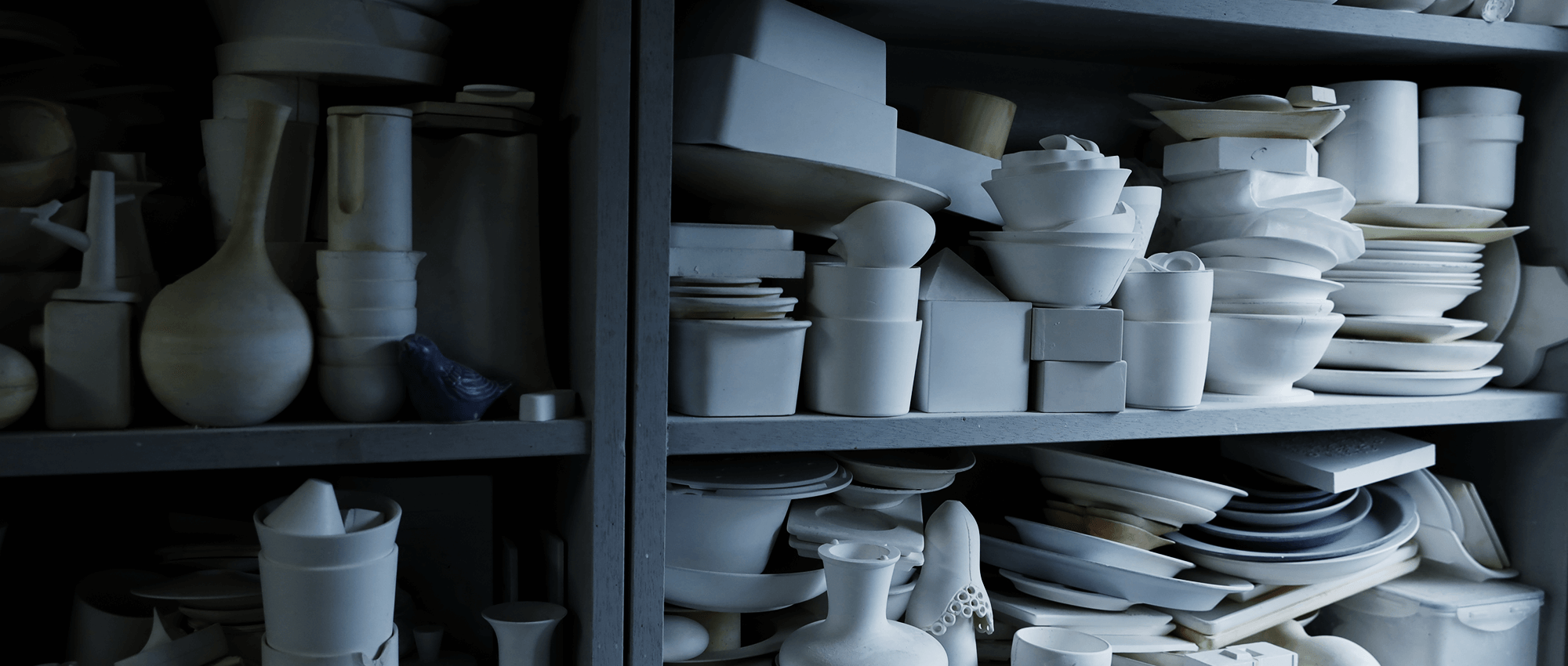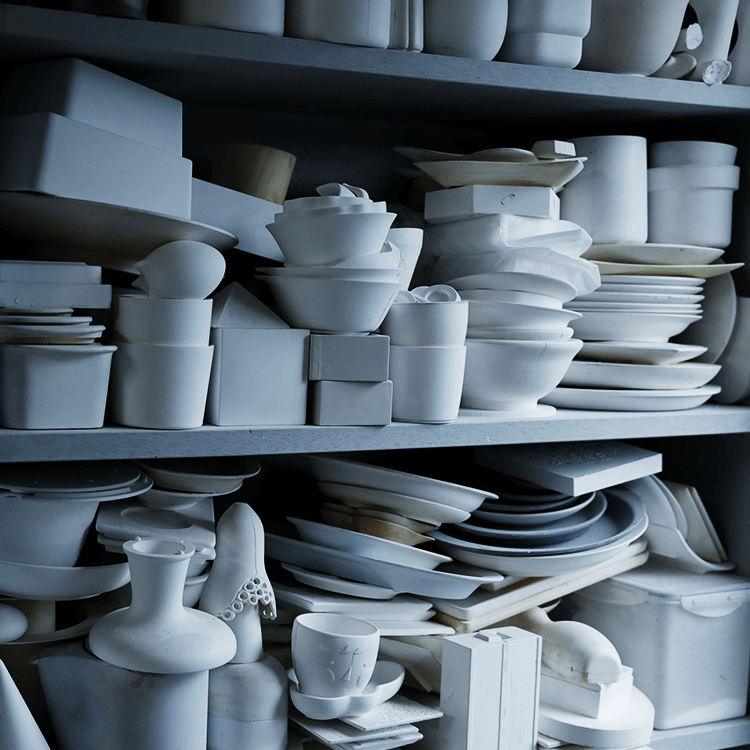 Prototype shop
In this space, blueprints received from designers are followed to form the piece out of plaster to create original forms. The white plaster gives the original form its own beauty, and when arrayed on shelves, they take on the appearance of rows of buildings or statues.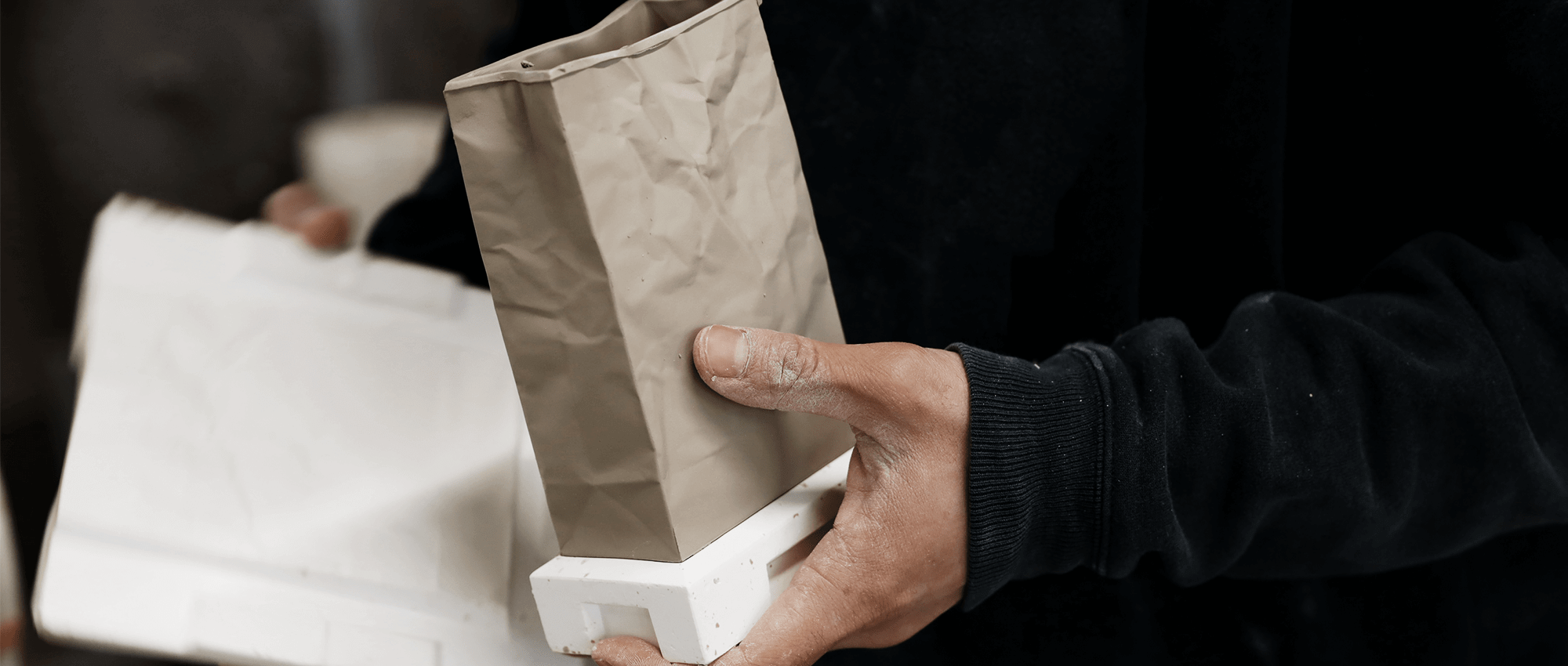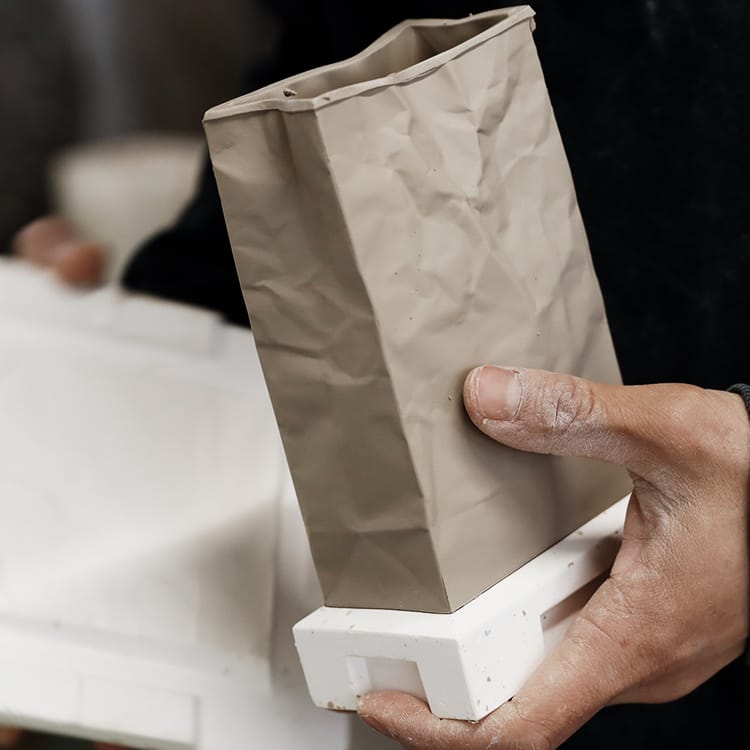 Forming shop
In addition to slip casting, we form our ceramic products at Ceramic Japan through a process called press molding. This space is supplied with all the necessary tools to finish the greenware into a variety of shapes after forming.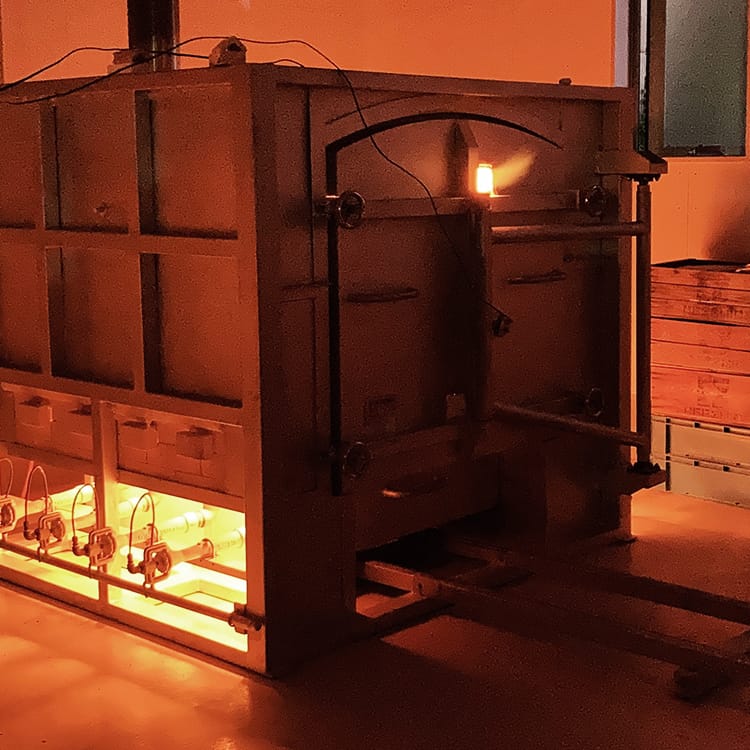 Kiln shop
The kiln shop is where the items are prepared for firing such as bisque-firing, applying underglaze and glaze. During the final firing, the ideal atmosphere is maintained within the kiln by regularly measuring the temperature and adjusting the volume of air and gas pressure.
Why not carry or utilize our products?
Commercial businesses or shops interested in selling or utilizing our products are welcome to contact us via the contact page below.
Contact Us